Install SSL on ZesleCP Panel URL
To install an SSL on Zesle panel URL:
Log into your ZesleCP with root user credentials.
Make sure that you filled in the proper "Server's Hostname" value under the Server Settings area. This "Server's Hostname" must point to your server IP address.
Now, Navigate to Server Configuration > Configure SSL Certificate.
Click on the "Install LetsEncrypt" or "Install 3rd Party SSL" (if you are using your own SSL certs).
Now, logout and wait for 10-30 seconds. Login back using https://your-hostname:2087 URL and SSL should work on this URL.
If SSL still doesn't work, please check "Message Center" for any logs or errors messages (see screenshots below).
Screenshots
Install SSL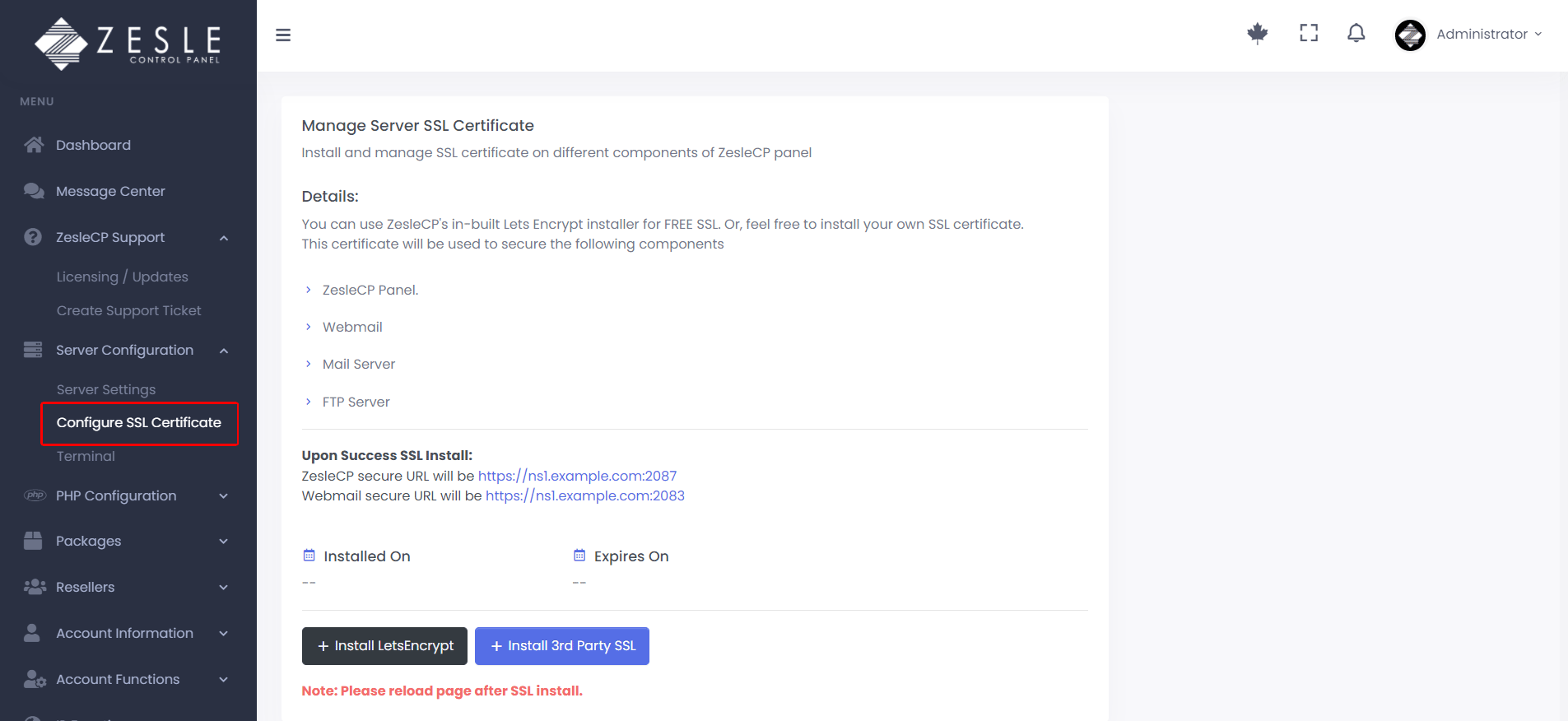 Message Center