Introducing our new
Git Deployment
and
Cloud Backup Manager
to streamline your development process and protect your data! Participate in Beta Testing discussions
here
.
Server Settings
For this guide, we are using the exampledomain.com as a primary domain and 111.22.33.44 as a server IP address.
To fill server settings (in ZesleCP):
Log into your ZesleCP with root user credentials.
Navigate to Server Configuration > Server Settings.
This page has the following input fields (see screenshot below):

Server Admin Email - This email will be used by your server to send system level notifications.
Server's Hostname - This hostname value must be a valid domain or subdomain and must point to your server IP. The recommended hostname is ns1.exampledomain.com.
Note: This hostname will be used to install SSL on your ZesleCP panel URL (example: https://hostname:2087)
The server's default nameservers. - Enter ns1.exampledomain.com and ns2.exampledomain.com in left-side nameservers fields and enter your server's IP address in the right-side IP address fields.

Click on the "Save Changes" button.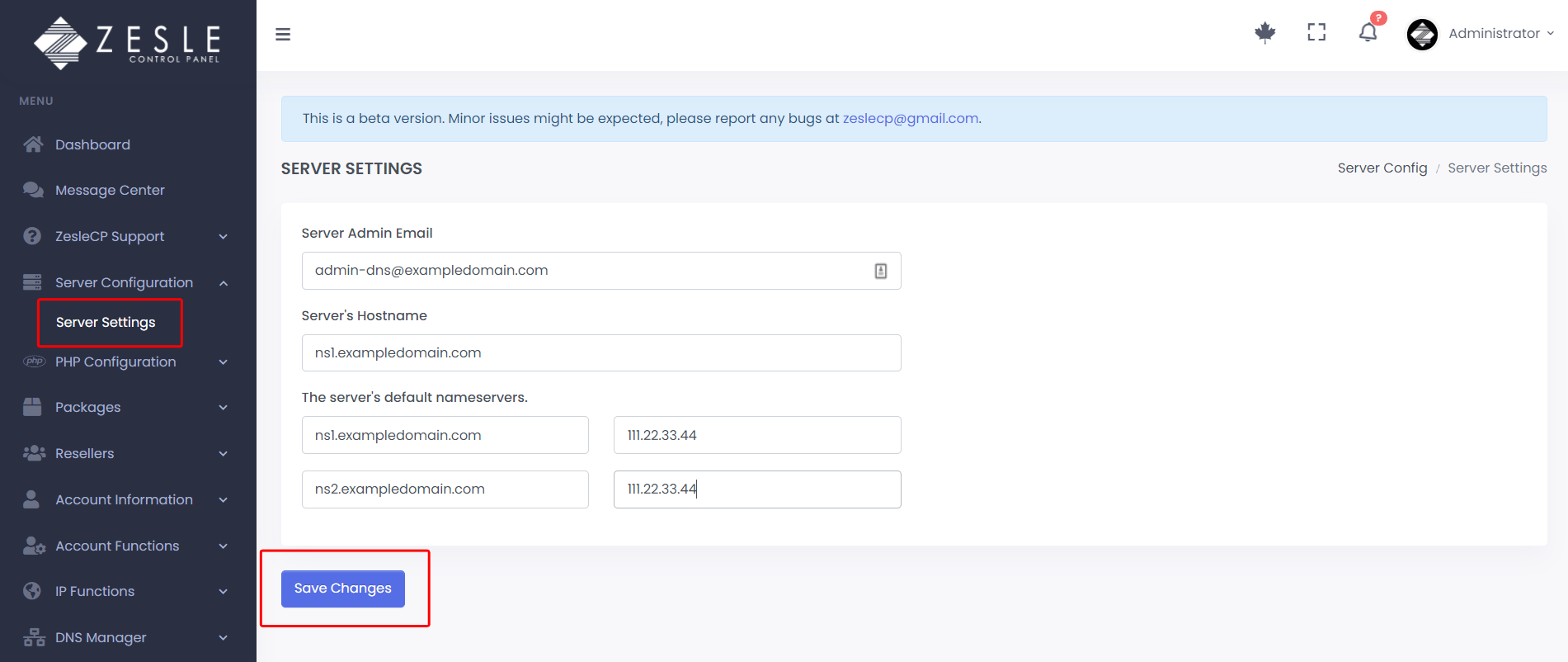 Make sure you already added your primary domain (for example: exampledomain.com) under domain management:
Add your domain under domain management by following this guide here.
Next, please follow the setup custom nameservers guide to configure nameservers on your domain registrar side.