Introducing our new
Git Deployment
and
Cloud Backup Manager
to streamline your development process and protect your data! Participate in Beta Testing discussions
here
.
Add a FTP Account
To add a FTP account:
Log into the desired user account.
Navigate to FTP Manager > Add New FTP Account.
There are following input fields on this page:

FTP User - Add name for the FTP User.
Password - Add a password for the FTP user.
Directory path - Add a valid directory (this ftp user will have access to all the files and folders under this directory).

Click on the "Save Changes" button to create a ftp account.
To delete a FTP account:
Navigate to FTP Manager > List FTP Accounts..
Click the trash bin () icon next to the FTP user you want to remove.
Carefully read the popup message and click the "Yes, I'm sure" button to confirm the deletion. This is NOT going to delete any files.
Screenshots
Create FTP User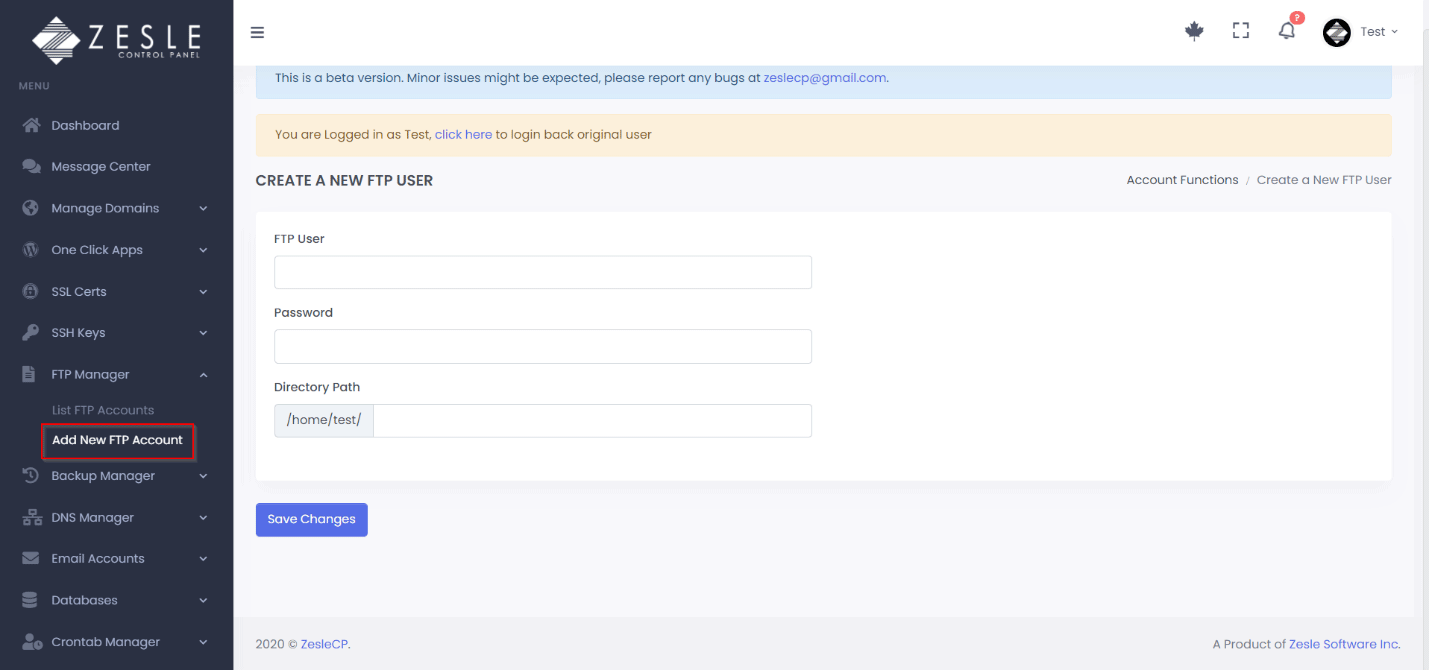 Delete FTP User