Create File Backup
To create a file backup:
Log into the desired user account.
Navigate to Backup Manager > Create New Backup.
This page has the following input fields:

Select Domain - Select domain that you want to backup.
Enter Path - By default, it will backup all the files and folders at domain's document root directory. You can input specific directory to create backup of those files and folders only.
Backup storage path – Your backup will be stored in this location.
Compression type - Select compression type for the backup file.

Click "Create Backup Now" to finish and create the backup.
Click on backup file name to download the backup.
Remember:
Always make sure that your server has enough space to store the backup.
To remove a file backup:
Navigate to Backup Manager > File Backups.
Click the trash bin () icon next to the backup you want to remove.
Carefully read the popup message and click the "Yes, I'm sure" button to confirm the deletion. It is not a reversible action and will delete the backup permanently.
Screenshots
Create Backup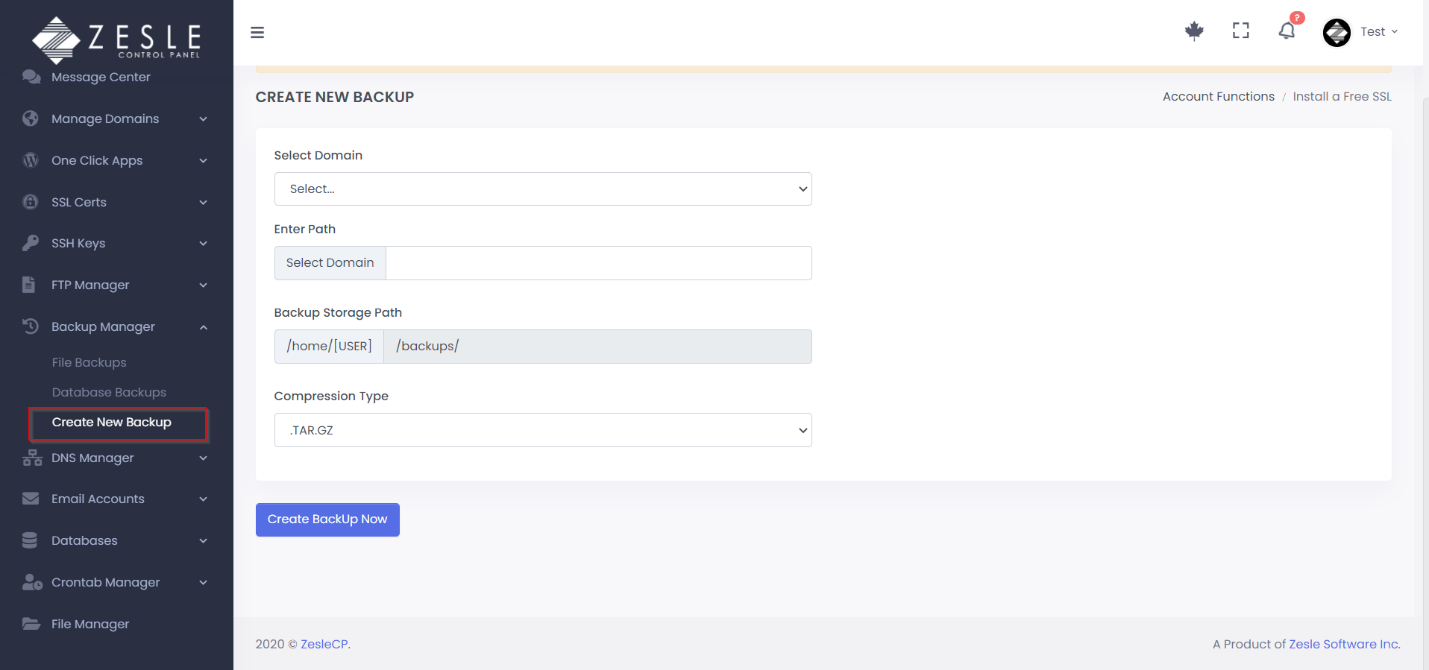 Delete Backup