Web Hosting Control Panels help in the managing and accessing of servers used in web hosting, and hence they are integral to maintaining the quality of your hosting service. Web hosting control panel is an efficient and effective method of controlling the processes and day-to-day working of the hosting server.
This not only helps in controlling your servers but allows you to access and monitor your server from anywhere around the world, only with a stable internet connection. Hosting companies often prefer to use their own servers. There are many options available in the market with distinctive characteristics and features. As you read, you will be able to decide which one is better for you according to your requirements.
How Does The Web Hosting Control Panel Work?
A Web Hosting Control Panel, a graphical user interface, helps in managing and maintaining the working of the website, servers, and web hosting accounts without logging into the web server. Hosting companies commonly provide control panels, and some even offer a choice between various control panels.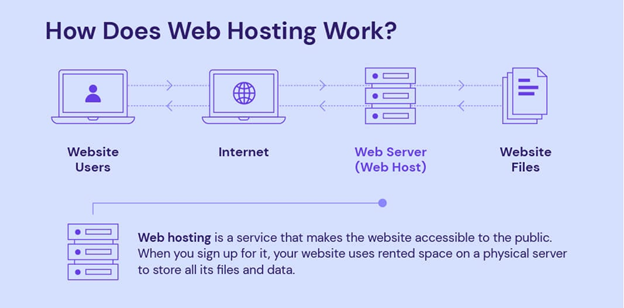 Selecting a control panel comes with a web hosting plan, which will affect the features and characteristics of your web hosting service: thus, enhancing the customer's experience.
Although web hosting accounts can be used without a control panel, using only tools such as SSH OR FTP, control panels make the experience better and maximize the speed at which the work is done.
Common Web Hosting Control Panel Features
Control Panels come along with various tools. It also has regular upgrades and additional services which can be used for a better user experience. To check the statistics and usage of the server, you can check it on the control panel, thus ensuring the smoothness of your website.
While some of these functions will occur sometimes, others may be regular. Thus choosing a control panel should be a well-thought decision. Mr Robert Tucker shared these 9 points in one of his paper from Best Dissertation Service. Let's have a quick look at them.
1.    Managing Domains

Managing domains, including domain forwarding, domain renewal, registering new domains, and sub-domain management, plus many other features, are managed by the control panel.
2.    Managing Files
These features enable users to manage and check all the files on the web server. Also, software such as Content Management System (CMS) and File Transfer Protocol (FTP) come in handy when the user wants to manage their content or transfer files. Once done and set up, the process will keep repeating without the user having to do it.
3.    Custom Error Pages
In case a user on your website tries to access a page which does not exist, the web hosting control panel will take up the task of displaying a custom error page to let the user know that the page does not exist.
It can either be a standard message or a cheesy message just for fun!
4.    Account Management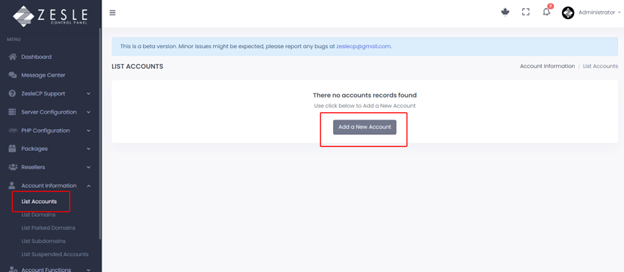 The control panel manages and handles the renewal of plans, billing, upgradation, and account-related tasks. Control panel software manages credit card information, and if it is not secure, you can get into serious trouble, paying for things that you never bought!
5.    Managing Emails
The web hosting control panel manages emails and all the tasks related to them, hence minimizing the administrative burden on the user.
These tasks include setting up and managing accounts, managing emails, and spam folders.
6.    Back Ups
Backups are especially important to access or restore your previous data. Usually, control panels have an in-built backup facility which keeps a record of all your data.
7.    Easy Installation
A good hosting company has a control panel which supports one-click installations. Applications like Drupal, ZenCart, and Joomla, amongst many others, can easily be downloaded on your server with a single-click installer like Fantastico.
These one-click installers are as convenient as they sound; only you click it, and the rest will be taken care of.
8.    Managing Database
A database is required to manage all your data, and the database itself is taken care of by the control panel.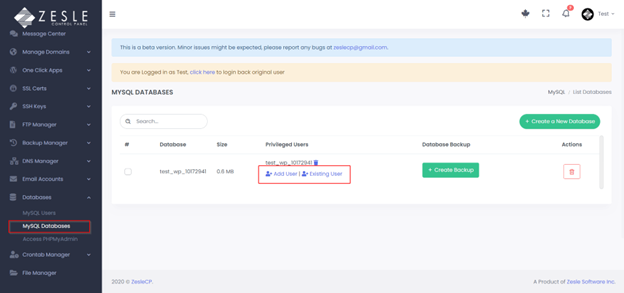 Usually, My SQL database is enough to fulfil a user's needs.
However, a good control panel allows the user to keep control of their database by answering questions like:
How is the performance of the database?
Is the database performing online?
Are there any glitches which the user should know about?
9.    Support
Support such as the customer care live chat or other features are part of the features of the control panel. Also the control panel also takes care of the Frequently Asked Question (FAQ) page and other related queries.
There might be different settings for different users. Some might have these features on a separate link. In such a case, you will be able to find these features on the control panel itself.
Choosing A Web Hosting Control Panel
Often web hosting companies provide one or more than one control panels to choose from. It is as difficult as choosing an essay help online UK from several companies. The control panel user chooses comes down to the operating system that will be used by the server.
While advanced users are in search of tools that can only be found on specific control panels, however, users with simple needs can go about any control panel since all have the same functions.
The Most Popular Web Hosting Control Panel: ZesleCP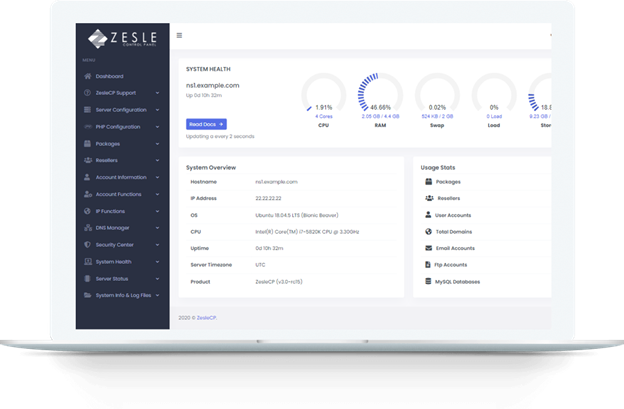 It is essential to have a control panel that fits your habits and works according to your needs. Every control panel has a different interface, design, and mode of managing tasks. You should choose the one that suits your needs better.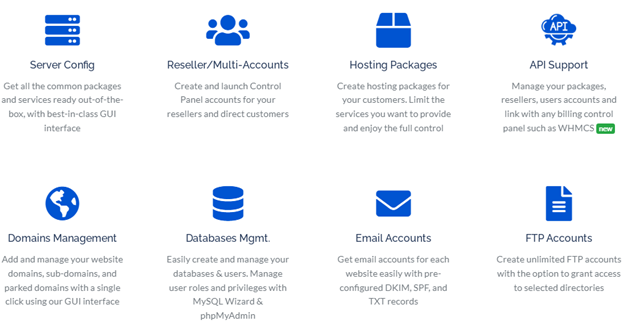 ZesleCP is a fast, reliable, and secure control panel designed in a manner to give you an out-of-the-world experience when managing and handling your website. It has the most effective Graphical User Interface (GUI), works entirely on low resources, and the speed is unimaginably fast. Some of the features of ZesleCP include the following:
Manages all the files on the server and attends to the tasks related to it.
It is a backup wizard and keeps a backup of your files and databases.
You can easily install and configure applications at a blazing-fast speed.
It is a hosting provider, letting many customers host while keeping the control in your hands.
Adds and manages all your domains with a single click, including sub-domain-website domains and parked domains.
Creation of multiple accounts for customers and resellers
Create databases and manage them using MYSQL Wizard.
While Summing Up
As a user purchases a Web Hosting plan, the interaction is more with the control panel than the website itself. Hence before making the final decision, one should check the features and characteristics to make a sound decision. However, we would suggest that ZesleCp is one of a kind, providing par excellence facilities for its users.
I hope this article has provided you with some meaningful insights on web hosting control panels and how you can choose the perfect solution for you by analyzing the features of a particular web hosting service. Share your thoughts and views in the comments section below.